News+ (gReader) Android app available on Google Play
Happy to announce that
News+
Android app from the author of
gReader
is finally released on Google Play.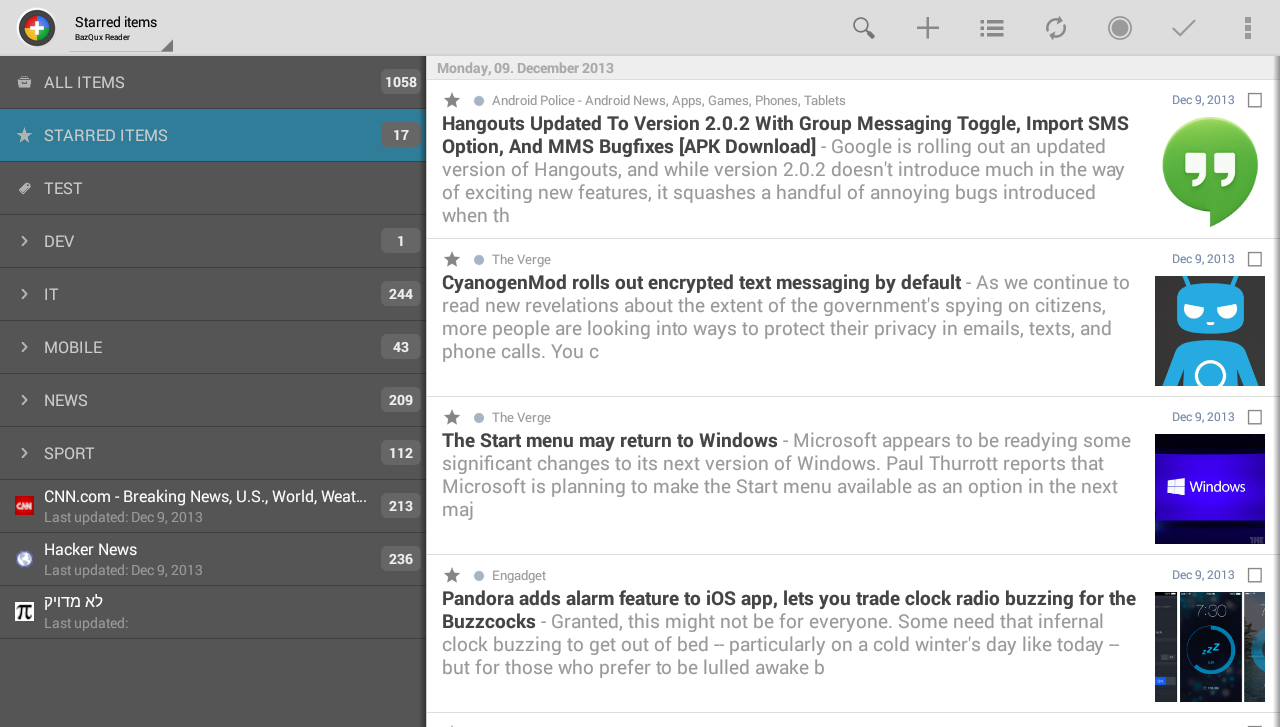 News+ was the
first app
that supported BazQux Reader. But for a long time it was in beta and only available for download from
GitHub
.
News+ uses an interesting approach. It is based on gReader code but instead of adding new services into one app it uses extensions mechanism (more on
difference between News+ and gReader
). So you need to install two apps:
There are still a few bugs. If you have more than 1000 unread items and set an option to sync them (default sync limit is 1000 unread items) it won't sync them till you clear the cache (option in menu). And read states are synced back to the website only on syncs or when you change feeds or folders (rather inconvenience than a bug). But overall experience is quite good.
gReader has millions of installs and is probably the most popular Android RSS reader app. It's great to see its successor News+ to be finally published on Google Play. News+ is a very feature-rich and customizable reader and I suggest anyone having Android device to try it.
Thank you, noinnion! And congratulations with the release!