Google+, Sharing and more
Here are some new features in
BazQux Reader
you may be not aware yet:
Now you can read Google+ blogs the same way as ordinary blogs with RSS feeds -- just subscribe to Google+ page URL.
Sharing via E-mail, Twitter, Facebook, Google+, Tumblr, Delicious and Instapaper now available.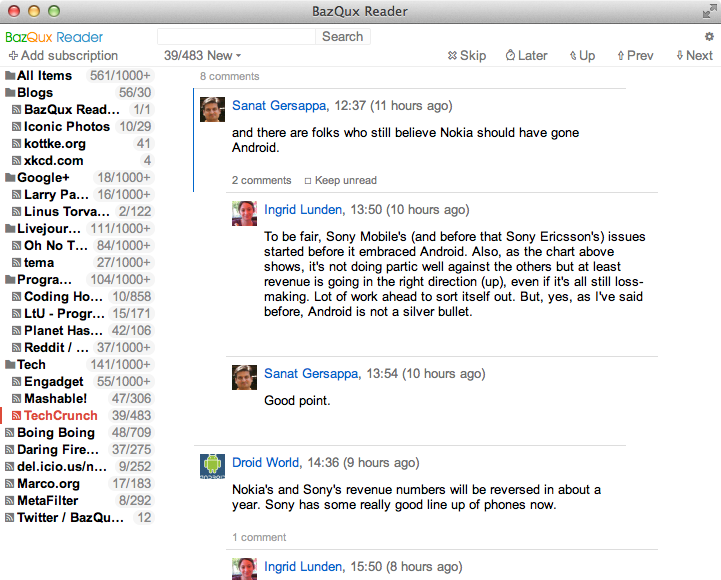 Facebook comments in TechCrunch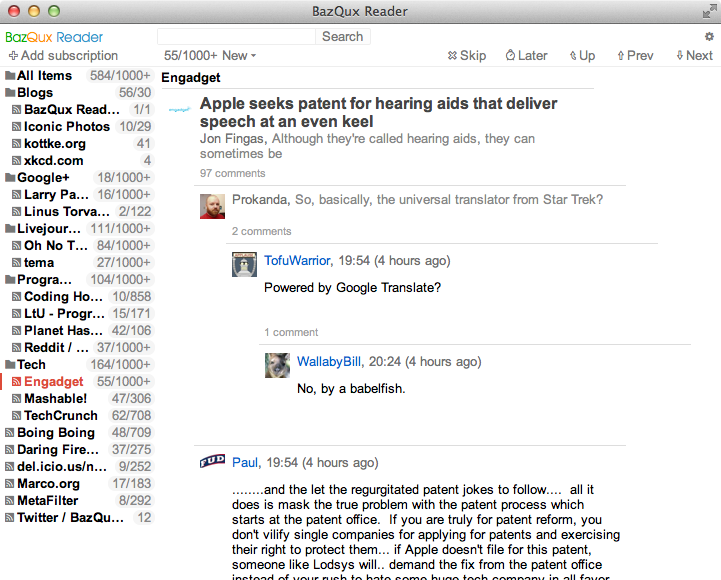 Disqus comments in Engadget
And OPML export/import is here.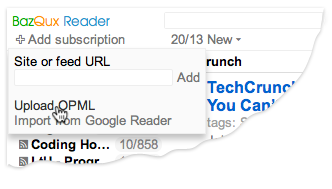 OPML import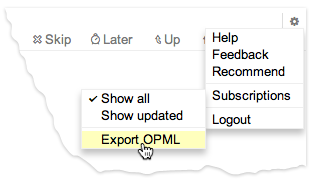 OPML export
Some people missed keyboard shortcuts. They are here from the beginning. Press 'h' and get help on them.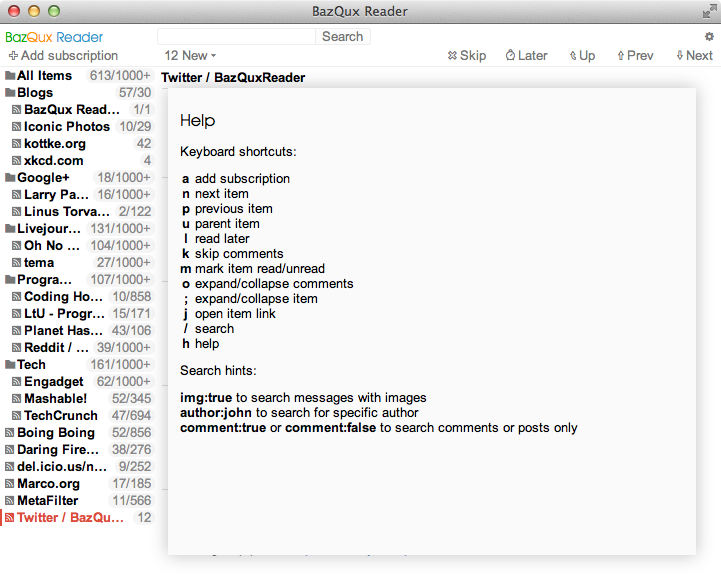 Help on keyboard shortcuts
Follow our
twitter
to know about new features first.